Actual Size, at the Briggait Glasgow
David Dale Gallery, Glasgow

"Primarily as an artist my approach to Stained Glass has been to explore contemporary, and minimalist compositions in relation to architecture. I believe that it is most important for the artwork to reflect the quality of light available in the space and to respond to the existing architecture. - The aim should be to enhance what is already present in the room and to not overshadow it." - Jack Brindley


Under the alias Pavilion Pavilion, artist Jack Brindley has been developing a unique aesthetic style in Stained Glass exploring contemporary, and minimalist compositions in relation to architecture. Each work is a unique and individually commissioned piece, looking at forms found in minimalism and 'painterly hard line abstraction'. The aim is to create works that are contemporary whilst adhering to the traditional methods and materials.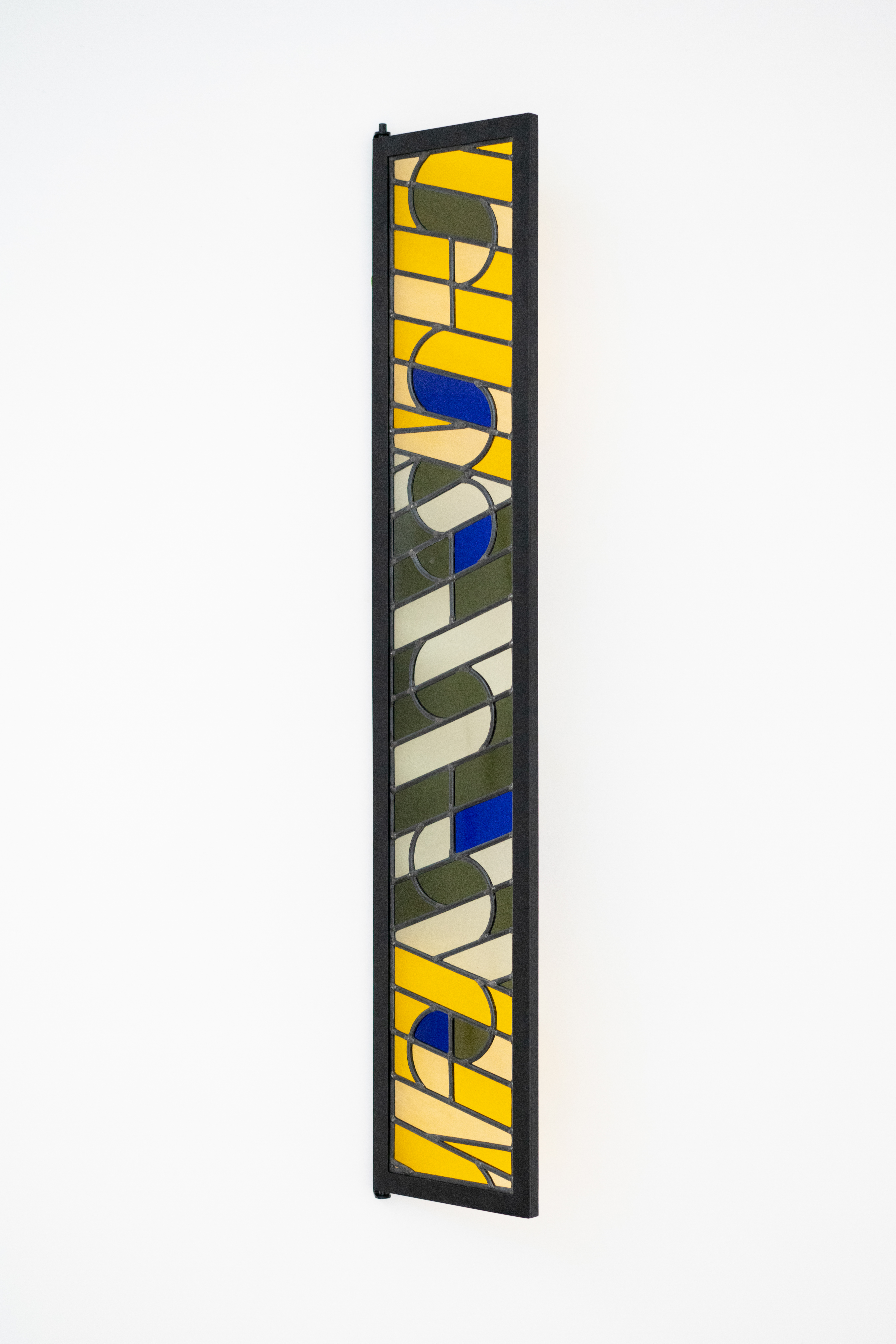 All Stained Glass works are unique and individually comissioned peices, We currently work in Glasgow but are able to install windows across the UK. Please get in contact if you are interested.
︎
---
How should Contemporary Stained Glass sit between an artwork and an architectural embelishment?
Stained Glass by Pavilion Pavilion is influenced by moements such as the groundbreaking Bauhaus School, where Design, Architecture, Craft and Art were all at the forefront of innovation.
Contemporary Stained Glass, Glasgow, Scotland