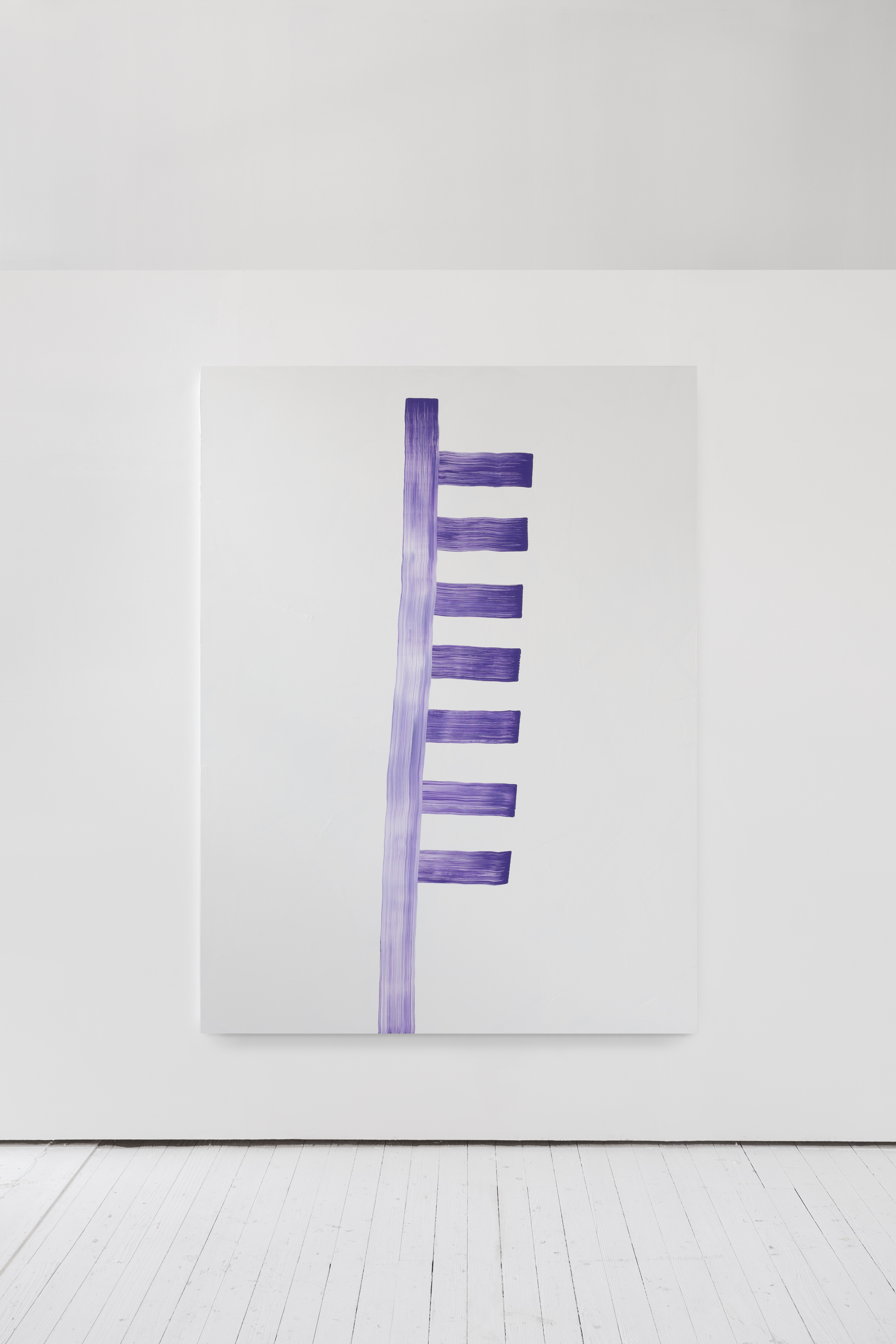 this is the last time I'm asking you why
2022, Oil on aluminium
200 x 150 cm
Jessica Wilson

I wish people liked me more
---
8 July - 24 July 2022
Pavilion Pavilion, 20 St Andrews Street, Glasgow.
Opening Friday 8th July from 6 pm
9th & 10th July 12-4 pm and then by appointment
A sensual engagement with the world around them is fundamental to Wilson - a creative impulse, a sensual experience, a temporal phenomenon, a musical event or an emotional manifestation, are some of the things that are the starting point for these paintings. Sometimes the titles of the paintings indicate that the sources of their inspiration are situations that have occurred, and the paintings are an abstraction of this directly observed physical reality - a possibility for assessing the world.
There is an emblematic quality to Wilson's paintings. Daring because of their sparseness, they mix
minimal sophistication with witty humour. With subtle associations to works of other painters of the 20th century, Wilson inscribes her paintings with an art historical anamnesis that also triggers the viewers' personal recollections. Wilson's thoughts about the works of other artists mingle with subjective motifs from her own biography. It is, so to speak, a dual memory that not only recounts the history of abstraction but also an autobiographical medium.
http://www.jessicawilson.co.uk/

Jessica Wilson (b. 1986, UK) completed a Masters at Glasgow School of Art in 2016 before which she was part of the Turps Banana Painting Programme. Recent exhibitions include the solo show
Mary, Blinky, Jessica, Yay!
at Gerald Moore Gallery, London and
Surface Tension
at Steve Turner, Los Angeles. She has an upcoming solo show at Niccoli Gallery, Parma.
Special thanks to Neil Clements & Reuben Ewan.
Generously supported by Galleria d'Arte Niccoli, Parma, Italy.